New Super Mario Bros (2006)
Released in 2006 on the famous Nintendo DS (the second best-selling console in history, by the way), New Super Mario Bros. has allowed us to escape the boredom of long car trips, or to
spend sleepless nights worthy of the name trying to save Princess Peach (what a ridiculous name, when you think about it). The multiplayer mode had contributed to the success of the opus since we could face our friends, who played Luigi. New Super Mario Bros. sold just over 30 million copies, ensuring it its place in this ranking for a long time to come.
Wii Sports Resort (2009)
All those who played Wii Sports first of the name have compulsorily bought the second opus, namely "Resort". Because yes, bowling, tennis, and boxing are good, but we're going around in circles. Wii Sports Resort offered a host of new mini-games, such as walking, cycling, Japanese sword fighting, jet skiing … There was even a survival mode, like Call of Duty: Modern Warfare 3: the sword in hand, our ITN advances and has to face other ITN waves, level by level, stage by stage. Wii Sports Resort finally sold 32 million copies
Overwatch (2016)
Big surprise: the FPS competition Overwatch, a little more than a year after its release, already has a record of more than 35 million sales! This simple game, where you have to kill the opposing team to win, has managed to attract many players by its original mechanics. 6-on-6 fights, a hero to choose from a wide range, and each with different abilities, is the
recipe for success! Overwatch is also being played more and more as part of eSport, giving it even more visibility among players.
Mario Kart Wii (2008)
Well, no need to present it, Mario Kart was such a success that Nintendo decided to do several remakes with Mario Kart 7, Mario Kart 8, Mario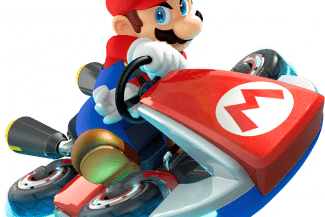 Kart 8 Deluxe (yes, it's different !); and we don't even count all the Mario Kart before! All in all, it is 12 opus that came out since 1992! The biggest hit was the one released on the Wii, in 2008, which sold more than 36 million copies!
Super Mario Bros (1985)
He's getting old! Released in 1985 on NES, This is the very first Mario game released! We are not going to lie to each other when we look at pictures today, the game is ugly, ugly, and it stings the eyes. But for the older of you, this is your chance to remember your parts on this game! The opus was a huge success, with more than 40 million copies sold worldwide!
The Oregon Trail (1971)
Released in 1971, it is the oldest of these rankings. The Oregon Trail is a text adventure game; it gives us an action list, and we choose the one we want to do. The principle of the game is simple: transport a cart from one city to another, managing its money, food, health, and crossing rivers. The Oregon Trail seduced a lot of players, and was released a year before "PONG", considered the ancestor of a video game! It sold 65 million copies, just like that.
Wii Sports (2006)
We have already discussed this with Wii Sports Resort; the first opus was a huge success with all the holders of the Wii. At the same time, most of the time this game was included with the console, and then the bowling with the family without moving from its couch, it's cool too! The game was an undeniable success; it sold 83 million copies!
Grand Theft Auto V (2013)
We enter the top 3 of this ranking with GTA 5, still as popular in 2018 while it was released in 2013! Even before its release, it was announced to be very heavy, since it was one of the games
that had cost the most to develop. However, it has been profitable with pre-orders alone and has remained in the top of sales in France for many years. Today, it has sold more than 85 million copies across all platforms.
Minecraft (2009)
Impossible to have passed by, and for some, it is even a beautiful Madeleine of Proust… This game of sandbox type seems, at first sight, grotesque, ugly and boring. But under its cubic airs, Minecraft hides a true Universe, different according to the style of play of each. Alone or with friends, the "Minecrafters" can survive, participate in mini-games, or simply build huge buildings and structures. Even though many players use a crack version, the official version of the game sold 122 million copies!
Tetris (1984)
Yes, Tetris is the most sold game of all time, with its 170 million copies, all platforms combined. A
pretty simple game that has managed to attract all audiences, whether on console, smartphone, or computer. It must be said that there is nothing like a good part of Tetris to make his mind work (a little)!